Housing Types in Singapore
Tuesday, 14th February 2017
Overview
Navigating the property market in the island city-state of Singapore can oftentimes prove dizzying. With numerous housing types available and varying conditions for the rental and sale of properties, dealing with property can be a daunting task even for the most experienced homeowners.
This guide gives you an overview of all the housing types available in Singapore, and detailed descriptions on the characteristics of each.
Public Housing (HDB)
The Singapore housing system was designed to ensure that housing remains affordable for Singaporean citizens to encourage home ownership. Thus, the Housing & Development Board of Singapore was established to develop subsidized public housing estates for its citizens. These public properties are commonly known as "HDB flats".
More than 80% of Singaporeans live in HDB flats, ranging from cosy studio apartments to spacious 5-room flats. HDB flats tend to be located within self-sustained towns with well-integrated transport hubs, shopping malls and medical facilities, which make for very convenient living. Sale of HDB flats are highly regulated by the government with stringent application procedures and eligibility criteria.
Visit the HDB website to visit a virtual showroom!
2-room Flexi flat
A unification of the Studio Apartment (SA) and 2-room flat schemes, the 2-room Flexi Scheme accommodates various buyers such as families, singles, and elderly. Targeted for less affluent households, each flat comes with a basic design of 1 bedroom, 1 bathroom, a kitchen, and a storeroom. There are two sizes of 2-room Flexi flats available – 36 square metres (Type 1) and 45 square metres (Type 2).
3-room flat
Ranging between 60-65 square metres, the 3-room flats are still rather cosy, ideal for young couples or even small families on a budget. The flats come with 2 bedrooms (one of which is a master bedroom with an attached bathroom), a kitchen, living/dining area, common bathroom, a service yard and a storeroom.
4-room flat
Great for family living, the 4-room flat offers 90 square metres of comfortable living space, with 3 bedrooms (one of which is a master bedroom with an attached bathroom), a kitchen, living/dining area, common bathroom, a service yard and a storeroom.
5-room flat
A flat designed for larger families, the 5-room flat is basically a more spacious variation of the 4-room flat, covering around 110 square metres of space. It comes with 3 bedrooms (one of which is a master bedroom with an attached bathroom), a kitchen, living/dining area, common bathroom, a service yard and a storeroom.
3Gen flat
3Gen flats were designed to meet the needs of multi-generational families living under one roof and offers more spacious living compared to the 5-room flats. With 115 square metres of living space, the flat comprises of 4 bedrooms (2 of which have attached bathrooms), a kitchen, living/dining area, common bathroom, service yard and a storeroom.
Executive flat
The largest type of HDB flats currently available, Executive flats feature approximately 130 square metres of living space, complete with 3 bedrooms (one of which is a master bedroom with an attached bathroom), a kitchen, living/dining area, common bathroom, a service yard and a storeroom. The Executive flat designs also feature an extra space that can be utilised as a study area.
DBSS flats
The Design, Build and Sell Scheme (DBSS) was launched in 2005 to offer a wider variety and choice of housing for higher income buyers. DBSS flats are public flats developed by a private developer, and the criteria for the sale/purchase of flats is similar to that of normal HDB flats. DBSS is a class of housing that lies in between the HDB flats and Executive Condominiums, great for buyers who can afford better designs and finishes in their property but not quite ready to jump into the private property market just yet.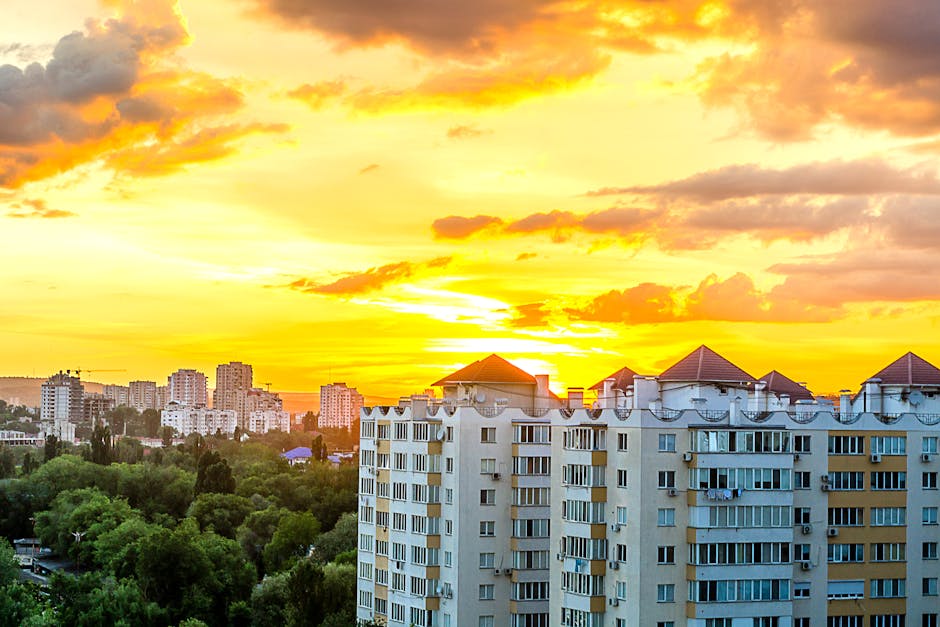 Public-Private Hybrid Housing
Public-Private Hybrid properties share characteristics of both public and private housing.
Executive Condominiums
Built by private developers, Executive Condominiums (EC) encompass the design qualities and facilities available in private condominiums, yet is a more economical alternative to private property as it is still HDB issued. The ECs were developed for higher-income Singaporeans who are looking for more than a basic HDB flat, but not yet ready to purchase from the private property market. ECs come with a minimum occupation period of 5 years before they can be sold to buyers that meet the stipulated eligibility criteria.
Private Housing
With finite land space on this small island city-state becoming increasingly scarce due to decades of development, the private property market in Singapore has seen appreciation over the years and is on a steadily rising trend, making Singapore a hotspot for real estate investments. The private housing sector is dynamic, servicing a wide variety of budgets, preferences and styles
Private residential property in Singapore can be broadly categorized into non-landed and landed properties, with several sub-types of property that follows.
Non-landed properties
Condominiums
One of the most common and popular types of private housing in Singapore, condominiums offer various recreational facilities such as swimming pools, gyms, tennis courts, basketball courts, function rooms, etc. within the grounds of the compound.
The condominium complex is also guarded by security, and have parking facilities available for residents. Condominiums range in sizes and number of bedrooms depending on the development, with penthouse and duplex units available as well.
Apartments
Similar to condominiums, apartments generally belong to a smaller complex with less provision of recreational and communal facilities.
Walk-Ups
"Walk-Ups" are low-built condominiums or apartments that specifically do not have the inclusion of a lift in the premises.
Landed Properties
With the increasing value of land, it is no surprise that owning a landed property in Singapore is an aspiration coveted by many and achievable by few. Landed property offers more space and privacy compared to nonlanded properties, though high maintenance costs and efforts could prove a hassle to some.
Terrace House
Each terrace house is an individual property with its own walls and a roof, but are part of a row of similar houses joined together by a common boundary.
Conservation House
Conservation houses are historic properties that have been renovated and are conserved as a unique piece of Singaporean history.
Good-Class Bungalow
The Good-Class Bungalow is a class of property tailored to the upper echelons of society. An image synonymous with wealth and status, the minimum plot size of a Good-Class Bungalow stands at a whopping 1400 square metres, offering spacious grounds, luxury facilities, and exclusivity. There are approximately 1000 Good-Class Bungalows spread out across Singapore.
Bungalow House
The smaller brother to the Good-Class Bungalow houses, Bungalow houses consist of a minimum land area of 400 square metres, and not surpassing 1400 square metres (at which point it would be classified under the Good-Class Bungalow category). Offering one of the most generous landed estates amongst landed properties, Bungalow houses are detached, giving its residents utmost privacy and exclusivity
Shophouse
Shophouses are small, narrow terraced houses prevalent in the historic districts of Singapore. Most of the shophouses were constructed between 1840s and 1960s, and are generally only 2-3 storeys high. Shophouses form the bulk of conservation houses in Singapore, and its unique architecture distinguishes these properties amidst the city's urban landscape.
Semi-detached house
A semi-detached house is a property that is partially attached on one side to any number of other units. This can come in the form of semi-detached bungalows or semi-detached terrace houses.
Townhouse
Similar to cluster homes, Townhouses are landed homes set within a condominium development, offering both the privacy and exclusivity available in landed properties as well as the additional convenience of condominium facilities such as 24-hour security.
Cluster
The Cluster house is another hybrid property intended to offer the best of landed and condominium living. Cluster house developments can include terraced houses, semi-detached properties, and bungalows that share a set of common facilities. Offering a wide variety of design and living styles for prospective home hunters, this is a small yet growing market in Singapore.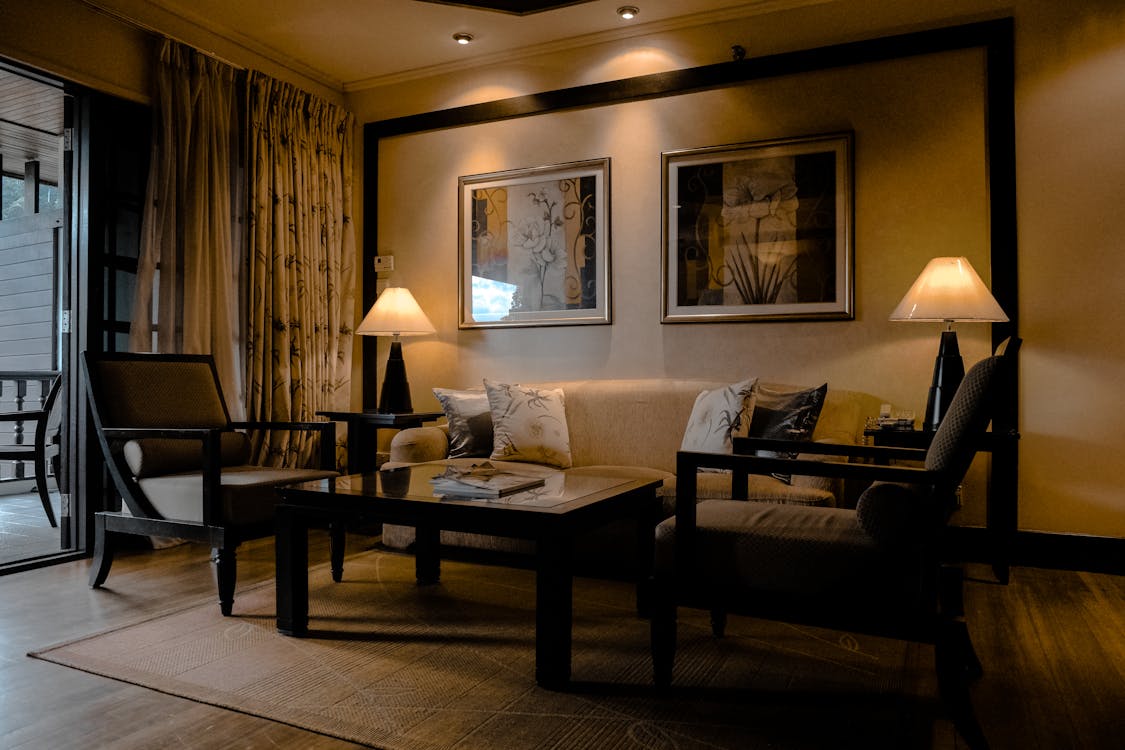 Which Housing Type is for Me?
In Singapore, there is most certainly an ample variety of properties in various price ranges to suit each individual's needs and preferences.
Public housing in Singapore proves to be the most economical option for prospective homeowners in Singapore, though the advantages of this can sometimes be shadowed by the barriers to entry with complex government regulations surrounding the purchase of property, as well as subsequent rental to tenants. Public housing is one of the most accessible and convenient option for many renters, with prices being more affordable than private properties with many local amenities located nearby
Private housing consists of both non-landed and landed property, and is suitable for higher income earners who wish to have the added luxury of common recreational facilities located within their living compound, more modern designs and features in their flats, or simply to have more privacy with exclusive land area.
In closing
That wraps up our summary on the main housing types in Singapore and we hope this guide has given you a better idea of the types of housing available in Singapore.
Searching for a place to rent? Have a spare room you'd like to rent out? Check out Comfy! With online applications, digital leases, and online rent payments, Comfy's online platform helps landlords and tenants simplify their rental experience.
Get started with Comfy today!
---
We're Making Renting Simple for Everyone
Comfy is a modern service for landlords and tenants. Renting has always been fragmented, insecure, and unnecessarily complex – even though it affects nearly everyone at some point in their lives.

We want to change the way renting works. Our mission is to make the process simple, secure, and intuitive.
For Landlords
Transparency and control through technology. Tenant applications, contracts, rent collection and even maintenance tracking - all online.
for tenants
A simple and hassle free rental experience for the 21st century. Apply, sign, and pay rent online, access your tenancy documents 24/7, and track maintenance requests.
Subscribe to the Comfy Newsletter
Get early access to Comfy and receive free rental guides directly in your inbox!